Sinful Rituals in the Dark (gay bara 18+ demo available)
Comments
Log in with itch.io to leave a comment.
Damn this game was god tier🔥🔥🔥 wish for more update
soon Daddy! I was hoping for christmas but might take a couple more weeks. A bunch more content is done but we do want to beef it up more still.
No need to rush with this kind of god tier game, it takes time to make this and I'm so excited how this game gonna continue. Happy New Year 🎉💖
*spoilers*👀💦
.
.
.
.
.
.
.
.
.
.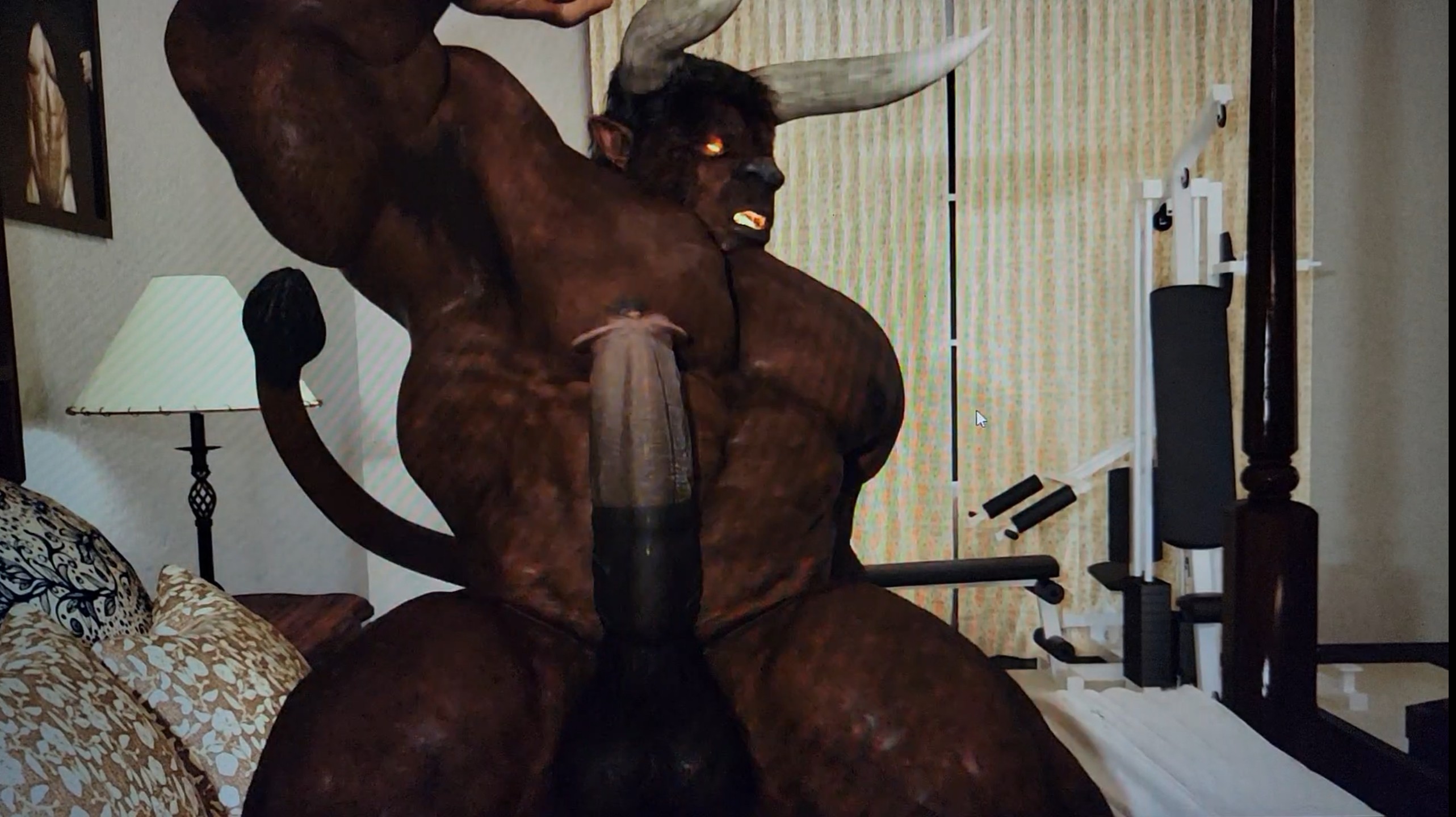 I can only have sex with Father Joachim in the demo right?
that's right. Sorry it's a bit short for the demo! Hopefully I'll get a chance to beef it up alongside the full game soon!
It's alright. But I really like that you can choose between top and bottom! And the animation is great too!
Thanks :D I'm hoping to re render them for better quality and wasn't sure if going with never seeing the main character would work, but I think it turned out as good as i could without showing the main character :)
I'm not going lie, with main character it would be better. Plus it gives additional options like licking, nipples sucking, etc. But I understand, it's hard and time consuming work. But I still liking it and this is refreshing to see not furry game!
I was going for self-insert by not having a main character sprite buuuut I agree with you. It became very limiting. I'll have to ponder it with my co-conspirator :)
My game crashes on the sex scene with Father Joachim :/ android version
shoot. I'll try to take a look tomorrow. It's about 200 images in the animation so maybe it's the loading time. I'll see what I can figure out with an emulator though.
I love dark fantasy erotic stories! It has some potential. But the demo is too short... I hope the full game will be long enough to open up the story. The rendered CGs (especially with the standard DAZ assets of the modern style) don't really suit the dark story like this, in my opinion. A real art or just more dramatic light, less saturated colors, would be cooler, but that's probably too much to ask... How non-linear is the story going to be? I'd like to see difficult choices, time/resource management and other elements of interactivity. Maybe even puzzles. Thanks for working on it anyways!
It will be fairly linear (I mean, it's porn, we don't want it to be too difficult) and the full game about 4x as long. Unfortunately I can't draw for shit lol but I am working on improving lighting, etc to hopefully get better :) Thanks for playing!
"we don't want it to be too difficult" - why not? Give player a real challenge and reward them with the smut pictures - this always works)
haha good point :) it may be something we come back to and beef up in the future too. For now we also had to keep it easy because it was only a two month game jam and it does take a lot of time to do any game even on a mostly linear play-style (although there are going to be three different endings anyways). We'll keep it in mind though!
Quick fix uploaded to correct the textbox and text in it on android (updated the pc/mac/linux as well for version number, no real changes from .99 in those though).